Contact IEL:
IEL inc.,
1 Good Hope
Beterverwagting
East Coast Demerara
Guyana
South America

Tel: +592-20-2314
Fax: +592-20-7733
iel@guyana.net.gy
Photos:
Jonathan Orenstein Studio
WebPages:
Ronan McDermott
IEL inc


IEL inc. is a modern mechanical engineering manufacturing company with nearly 100,000 square feet of modern plant, employing CNC tooling. The company is engaged in medium/heavy steel fabrication including multi-story structures and portal frames for buildings of 200 ft. maximum clear span. Our manufacturing program includes a line of Gold and diamond mining equipment including Dredging equipment of 700 tons/hour maximum capacity, mechanized Pipe Handling Systems, Separation Systems, and land mining equipment.

Also in IEL inc.'s manufacturing program are Sugar Processing Equipment, earth-moving conveyors, 6-ton agricultural Hydraulic Tipping Trailers, 25-ton bulk grain wagons, pressed steel Truck Bodies, 36" industrial draft/exhaust fans, and a wide range of custom-built agricultural and processing equipment from grain dryers to fertilizer batching plants.

INDUSTRIAL ENGINEERING CORPORATION was established at the present premises, Lot 1 Goed Hope, Beterverwagting, East Coast Demerara, in July 1960, by Mr. Manoel Jardim, and at that time employed 8 persons. Its manufacture was concerned with highly specialized products such as traffic signals commissioned in 1961.

In 1965, Manoel's sons, George and Allan joined the firm and widened its product range to include heavy steel fabrication. Progress was rapid, and in 1969, the firm was incorporated as a limited liability company - Industrial Engineering Limited. In 1997, the company's name was changed to IEL inc. to satisfy new Guyana company law.

During the late sixties, IEL also designed and built almost all their own plate working machinery including automatic flame cutting equipment, heavy plate rollers, and presses with capacities of up to 500 tons.

By 1975 production was moved into a new 20,000 sq. ft. facility which increased productivity and efficiency.

In 1981 IEL moved aggressively into the field of Gold Dredging equipment, and now manufactures a range of Floating Suction and Cutter/Suction type Dredges with capacities of up to 700 tons/hour of solids moved. IEL has also designed and patented hydraulically powered pipe-handling systems which enable mechanized mining at the 640 ton/hour level to be carried out using only 2 operators.

Other products designed and patented by IEL include Gold Separation Equipment and Vertical-Axis Negative-Leakage Gravel Pumps, which need no shaft or impeller sealing arrangements and therefore require no maintenance of these traditionally maintenance intensive parts.

IEL's Drawing office began widespread use of Computer Aided Design in 1986 and to date has produced some 8,000 drawings.

In 1988 IEL installed CNC Machining, Flame Cutting and Band sawing and is now in the process of DNC installations to complete the design to production link.

January 1994 saw IEL install a new CNC 20" swing by 48" center-to-center Turning Center.

By 1997 covered working space with reinforced floors for heavy equipment was increased to 78,000 sq. ft. with provision for an in-plant technical school of 60 places, workers' restaurant and recreation facilities and new offices.

An open-air, reinforced concrete area of 20,000 sq. ft has recently been converted into covered working space and will be occupied by a blasting and final finishing section by the end of May 1998.

Current expansion includes new offices, due for completion in 1998 and the development of another production site at Coldingen (4 miles away from Goed Hope) which will increase IEL's covered production area by another 2½ acres.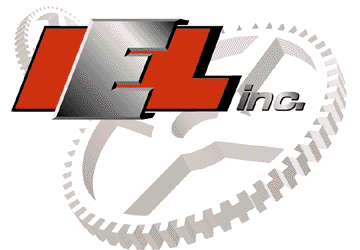 Except where stated, all images, text and drawings contained in these pages are the property of IEL inc. You must have our permission before using them in any way. Thank you.